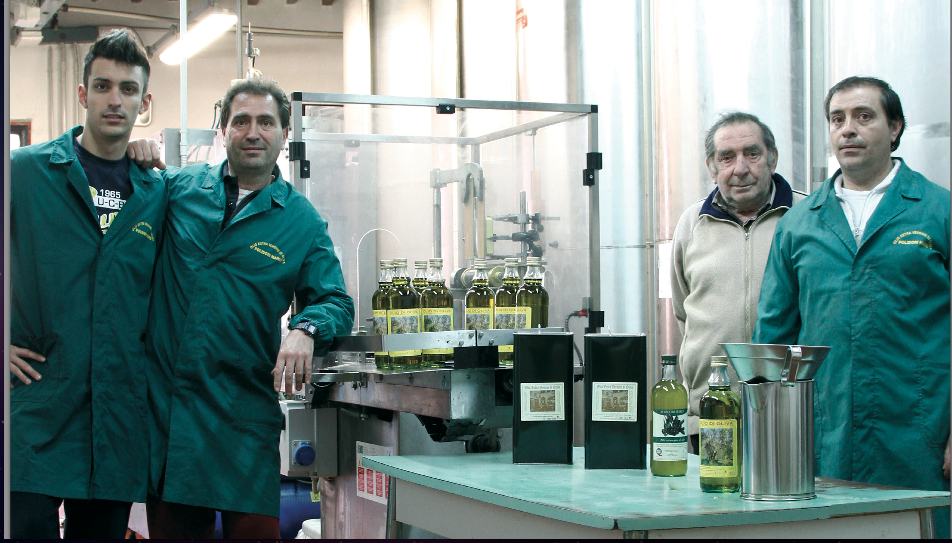 The Oil Mill Polidori, means telling a story of prestige and excellence.
Mario Polidori, as tradition says, since childhood is dedicated to the noble land overlooking Mount Pisa, particularly Buti, a village with ancient traditions, including the cultivation of olives. Reaching maturity knowledge and have learned values ​​and secrets to produce the best from their Olives, using processing techniques transmitted from generation to generation, in 1969 founded his own family business, devoting himself completely with passion and love to the production of ' extra virgin olive oil.
For nearly 50 years our company produces and sells extra virgin olive oil, respecting the traditions of cultivation and processing of olives, so as to achieve a genuine product of the highest quality, in respect of the consumer.
Today, our company led by Roberto and Alessandro with his son Manrico, continues the ancient tradition, and has as its main objective, the protection of the territory and the genuineness of the product, increasing the consumer's attention to the biological view, led the ' company to produce a high quality product, respecting the standards required by strict laws governing the processing and storage of oil, in particular the biological.
A special thought to our father Mario, thanking him for having provided the main values ​​of life, all the secrets of olive cultivation, the transformation of this wonderful product in yellow gold.
Roberto
Alessandro
Manrico