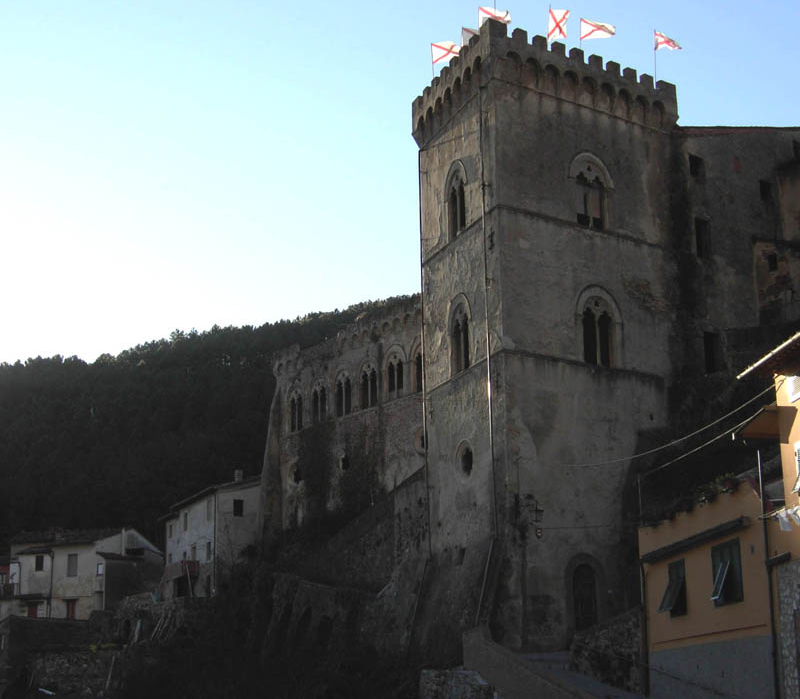 Castel Tonini is the castle that still dominates the village of Buti and around the historic core that is around it is rightly called "the castle". It is bordered by an access door and is full of some of the buildings of the sixteenth and seventeenth centuries. This is one of the most important Tonini salty painted by Giarrè and called Villa Medici, built by the Medici around 1550. Coming down from the castle you can quickly get to the center of the village and the church of S. John the Baptist. Of ancient origin, it was the beginning of the century expanded and upgraded.
During the rule of Pisa (XIII century) Buti counted eleven churches. Among these, besides those already mentioned, we must remember and admire the Romanesque church of S. Francis, always in the square in the town center, and the Church of the Ascension, also known as Saint Mary of the Snows. The latter is reached by going from Buti along the "Via dei Molini," the road that leads to Mount Serra, named so because it boasted a number of water mills. The Church of the Ascension, of Romanesque origin, is located in the former castle of Panicale and probably dates from the thirteenth century. A single nave, the church is included in the group of houses adjacent to the beautiful thing about it is semicircular apse to the west and the particular iconography on the lintel of the door and on the side of the central door.
Returning to the town center is possible to admire, among the buildings of particular importance, the theater named after Francesco di Bartolo (1324-1406: first commentator of the Divine Comedy). Small theater built in 1842, reflects the architectural features of the beginning of the academic theaters with 800 boxes of two orders which face an audience oval, preceded by an atrium divided into arches and corridors and, at the time, accompanied by a curtain renowned as the famous painter of the last century Marianini Hannibal had painted the exploits of heroin Paola local from Buti.